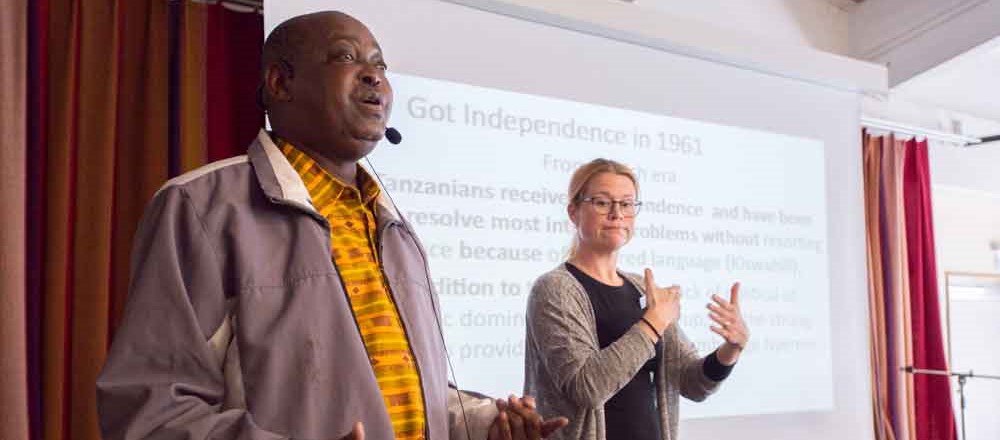 Fellingsbro folkhögskola har ett på flera sätt internationellt fokus. I samarbete med Svenska kommittén mot antisemitism (SKMA) genomförs återkommande studieresor till Polen, med besök vid bl.a. förintelselägret Auschwitz-Birkenau.
Tolkutbildningens sistaårselever åker också varje år på en studieresa där man bekantar sig med verksamheter för döva och hörselskadade. Nyligen har dessa resor bl.a. företagits till Holland, Belgien och Tanzania.
Alla reseprojekt involverar kursdeltagarna och innebär ett pedagogiskt utvecklingsarbete.
Vänskolor
Fellingsbro folkhögskola har sedan lång tid etablerad kontakt med två vänskolor, Kibaha Folk Development Center i Tanzania respektive Novgorod Folkuniversity i Ryssland. Utbytet med Novgorod Folkuniversity är stoppat tillsvidare på grund av Rysslands angrepp mot Ukraina.
Did the content help you?
If you would like to send some feedback, you may do that
Thank you for your feedback!
Last updated: Friday, March 11, 2022