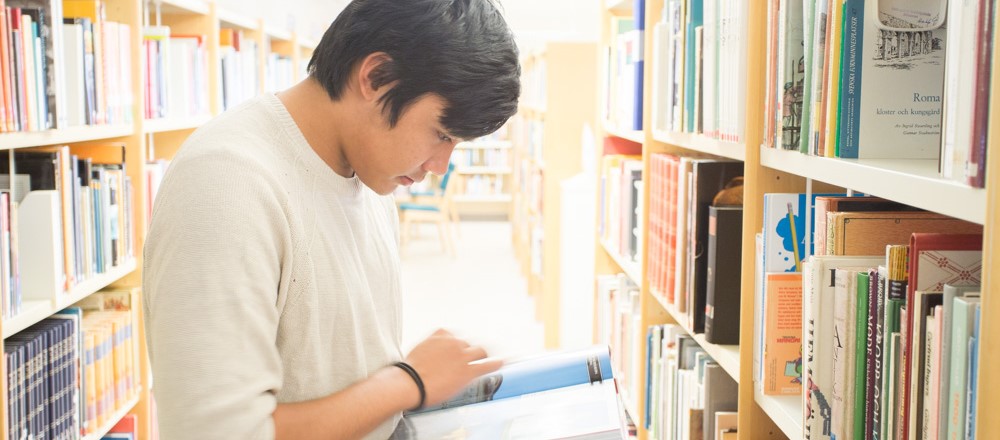 Välkommen till biblioteket som du hittar mitt i skolan i Fellingsbro. Det är alltid öppet och bibliotekarien finns i biblioteket måndag, tisdag, torsdag och fredag under skoltid. Biblioteket har också en filial i Örebro där du kan låna böcker.
Biblioteket är en viktig resurs i skolarbetet. Här kan du söka information i böcker och tidskrifter samt i olika databaser. Du kan givetvis också låna skönlitteratur. Förutom vanliga tryckta böcker kan du även låna ljudböcker.
I katalogen kan du se vilka böcker som finns i skolbiblioteket. Litteratur som saknas kan bibliotekarien ofta hjälpa till med att låna hem från något annat bibliotek.
Alla kursdeltagare får ett lånekort och kan själva registrera sina lån. Lånetiden är fyra veckor, böckerna läggs därefter i återlämningsfacket. Om ingen står på kö går det bra att låna om.
Did the content help you?
If you would like to send some feedback, you may do that
Thank you for your feedback!
Last updated: Friday, April 1, 2022