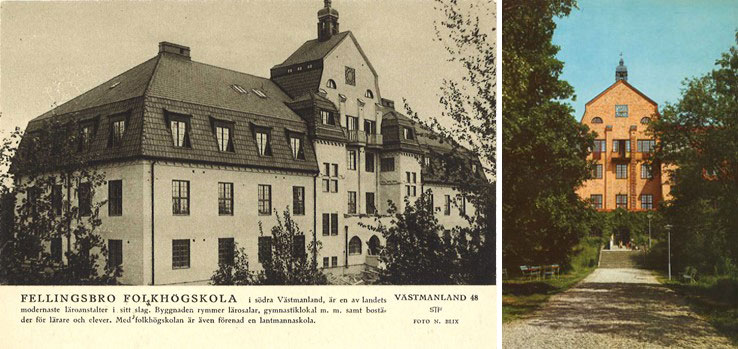 Fellingsbro folkhögskola grundades 1915 med donationsmedel. Örebro läns landsting stödde skolan och övertog 1948 huvudmannaskapet. Skolan anslöt sig från början till äldre folkhögskoletraditioner och fick bygdeanknytning. I denna egenskap kom den att spela en viktig roll inte bara som utbildare utan också som kulturcentrum och kulturförmedlare i regionen.
I januari 1976 brann den gamla skolbyggnaden ned. I januari 1984 stod en ny huvudbyggnad och nya elevhem klara, och under det följande året rustades övriga byggnader upp. Den 19 augusti 1996 startade Tolkutbildningen inom dåvarande Örebro folkhögskola. När Örebro läns landsting 2005 sålde Örebro folkhögskola förde man över tolkutbildningen till Fellingsbro folkhögskola. Tolkutbildningen har hela tiden huserat på Klerkgatan 16 i Örebro, och idag bedriver Fellingsbro folkhögskola flera av sina kurser och utbildningar där.
Idag har skolan har en tydlig profil då vi, bland andra, vänder oss till personer med funktionsnedsättning samt har yrkesutbildningar inom området. Skolan är politiskt och religiöst obunden och tillgänglig för alla.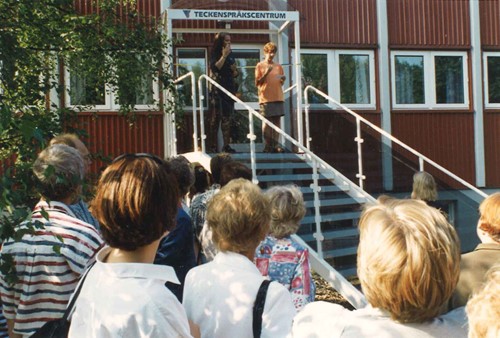 Did the content help you?
If you would like to send some feedback, you may do that
Thank you for your feedback!
Last updated: Friday, March 11, 2022